Message from Founder Trustee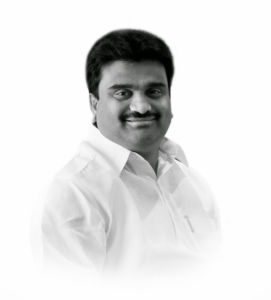 Dear Parent
Vasan Healthcare Group, today, is the largest eye care provider in the world. The spectacular growth of Vasan Healthcare is attributable in great measure to the positive role played by our team and our customers – YOU. It is your faith and trust in us with patience and equanimity in the last 50 years that lead to the successful establishment of Vasan Institute for Ophthalmology and Research.
We believe that education and career success in this 21st century are all about one being a life long learner, with a strong sense of the community and a quest to bring out the inner potential. Our vision aligned itself with the aspiration of our senior team members and the trustees to pay back to society as a mark of gratitude. Hence we, here, bring out the efficient professionals in the field of eye care and management through inclusive education.
Welcome to Vasan Institute of Ophthalmology and Research and an exciting new school year.
Thank you,
Dr. A.M. Arun
Founder Trustee – Vasan Foundation
HIGHLIGHTS
Internship – Assured internship with Vasan Eye Care Hospital

Practice oriented teaching – Rich clinical content and 60% practical exposures

Experienced Faculty – Dynamic team of leaders and experienced doctors as faculty

Teaching Methodology – State-of-the-art education tools and international teaching methodology

Integrated learning – In grooming, personal development and other soft skills
Join
Vasan Institute of Ophthalmology and Research
Affiliated to
The Tamil Nadu Dr. M.G.R Medical University
A perfect place to have holistic education combined with real experience